"LAST ONE OUT IS A VERY BEAUTIFUL BOOK . . . IT SINGS" – ILYA KAMINSKY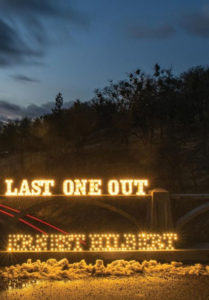 HILBERT, Ernest. Last One Out. Evansville, IN: Measure Press, 2019. Tall octavo, full fossil-gray cloth, pictorial dust jacket. $25. ISBN-13: 978-1939574299
Available from Amazon, Amazon UK, Amazon France, Barnes & Noble, Powell's, Books a Million, Prologue Bookshop, Waterstones (UK), Book Depository, Foyles (UK), Russell Books (Canada), Readings (Australia), Fishpond (Australia), Booktopia (Australia), BOL (Netherlands), Readings (Australia), Adlibris (Denmark), Kraina Ksiazek (Poland), Alibris, BOL (Netherlands, Belgium), Adlibris (Finland), Percuma Penghantaran (Malaysia), Wordery, directly from the publisher, and in better bookstores (if it is not in stock, most booksellers can have it within a day or two on request).
Ernest Hilbert's fourth collection, Last One Out, traces the poet's life from childhood memories of his father, both elegiac and nostalgic, to poems of celebration on the birth of his own son. Along the way, myth and history mingle with private reminiscences, drawing the reader from the haunted halls of the Chelsea Hotel to tank-littered Sinai battlefields, the tough streets of Philadelphia to the siege of Leningrad, as he dines with representatives from Vatican Museum, rows in the Oxford dawn, and scales retreating glaciers. This new volume finds Hilbert in his element, always the daring explorer, avid performer, and vexed observer of the terrors and temptations of the modern world and the troubled history from which it proceeds. Last One Out represents a decade's effort, an astonishing achievement and essential reading.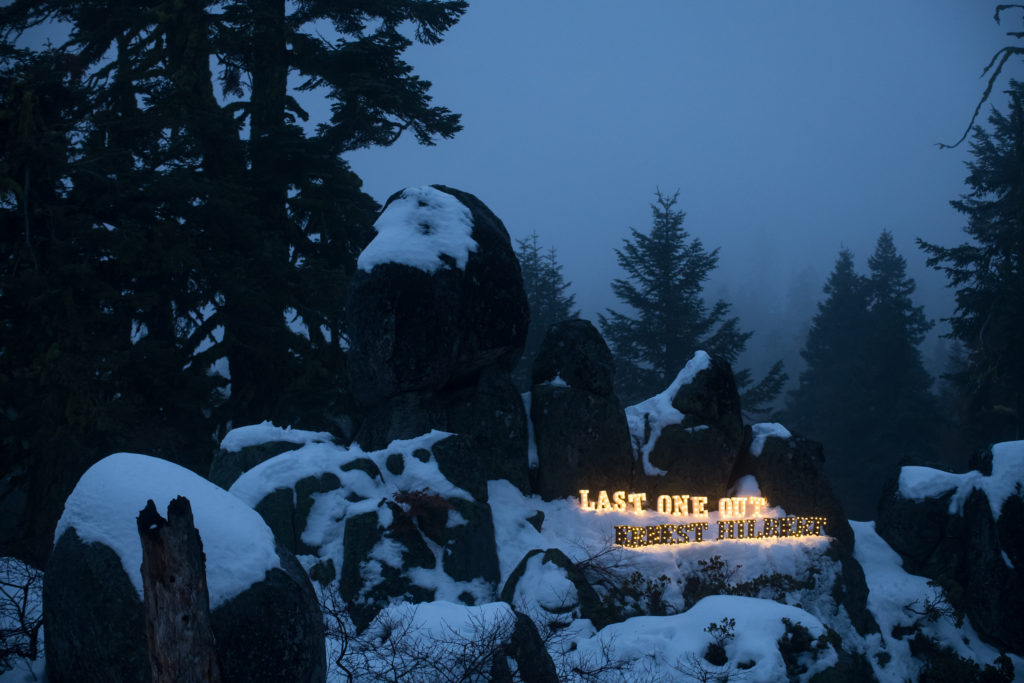 Poet Ilya Kaminsky proclaims "Last One Out is a very beautiful book. It sings." Jason Guriel, author of The Pigheaded Soul: Essays and Reviews on Poetry and Culture, writes "These are well-made, moving poems, designed with our pleasure in mind." Robert Archambeau, author of Inventions of a Barbarous Age: Poetry from Conceptualism to Rhyme, calls Last One Out "a journey, taking us from images of the poet as bereaved son to a portrait of the poet as protective and loving father. Take the trip."
The poems in the collection first appeared in Academic Questions (National Association of Scholars), American Arts Quarterly, American Journal of Poetry, American Poet (Academy of American Poets), Asheville Poetry Review, Barrow Street, Battersea Review, Boston Review, Clarion (Boston Poetry Union), Connotation Press: An Online Artifact, The Dark Horse, Drunken Boat, Edinburgh Review, Fruita Pulp, Hopkins Review, Horizon Review, Jacket, Literary Imagination, Literary Matters, Measure, Meridian, Modern Drunkard, The New Criterion, The New Republic, Oxonian Review, Parnassus, Per Contra, Philadelphia Inquirer, Pleiades, Plume, Poetry Northeast, Raintown Review, Sewanee Review, Smartish Pace, Southwest Review, Think Journal, Verse, Vocabula Review, and The Yale Review. "Mars Ultor" appeared in Best American Poetry 2018, published by Scribner, a division of Simon & Schuster. It was also included in the protest anthology Donald Trump: The Magazine of Poetry.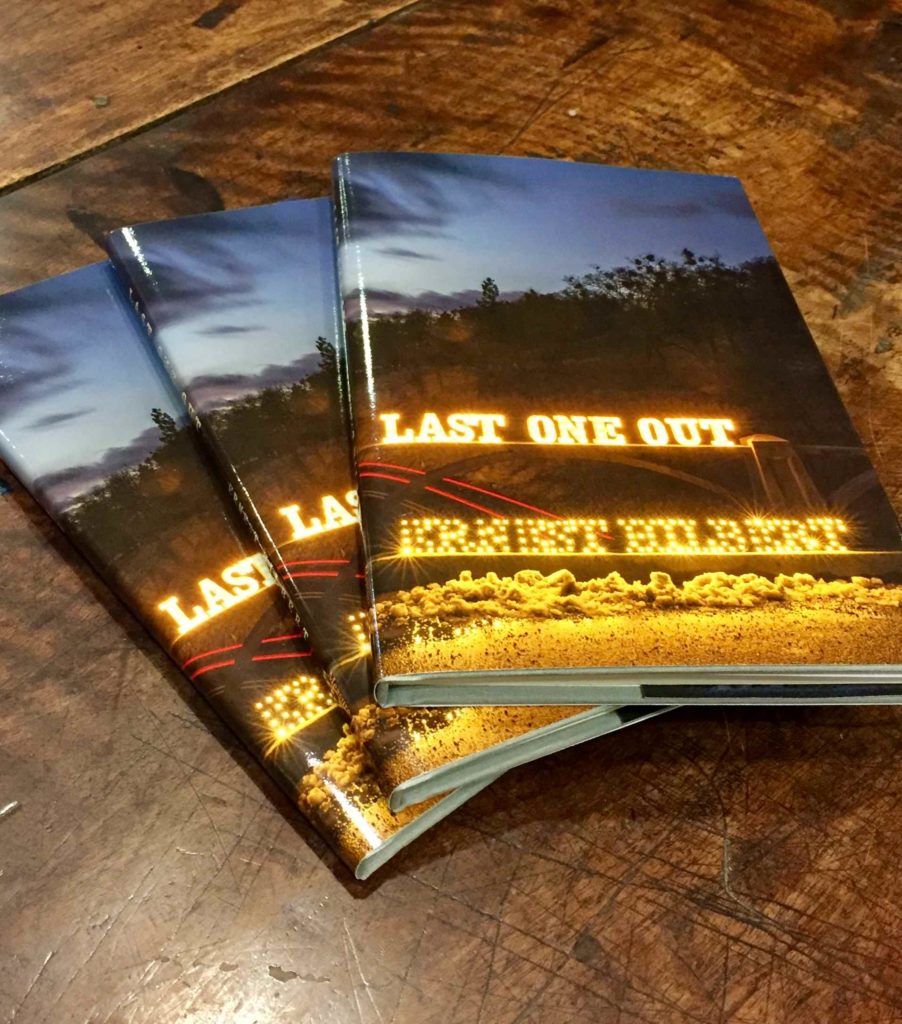 The following poems appeared in the chapbook Aim Your Arrows at the Sun, LATR Editions, New York City, in an edition of 250 copies, hand-sewn, in letterpress wrappers: "On Passing the Remains of a T-62 in the Sinai," "At the 100th Anniversary of the Antiquarian Booksellers Association at the Royal Geographical Society," "Haunts," "Aim Your Arrows at the Sun," "Bread and Circuses," "As the Lost Kings Uphold My Side," "Dining with Representatives of the Vatican Museum," "Surrender of Breda," and "Disasters of War." "Great White Fleet" and "In Memory of a Writer" were reprinted in The Best of The Raintown Review: 2010-2015. "The Haywain" appeared on the website Poetry Daily. "Against the Art of War" originally appeared in a letterpress edition Against the Art of War, published by Temporary Culture, with three tipped-in aquatint etchings by London-based Canadian artist Judith Clute and an additional anti-war poem by Henry Wessells, printed by David Wolfe of Portland, Maine, hand-bound in paste-paper boards, in an edition of 26 lettered copies, signed by the authors and the artist, and five numbered copies reserved for artist, authors, and printer. Institutional collections holding copies of the book include the Lilly Library (Indiana University), Rubenstein Library (Duke University), the Beinecke Library (Yale University), and Poets House in New York City. The official logo for the book was designed in early 2020 by ModBlackMoon, a renowned heavy metal logo and album artist based in England.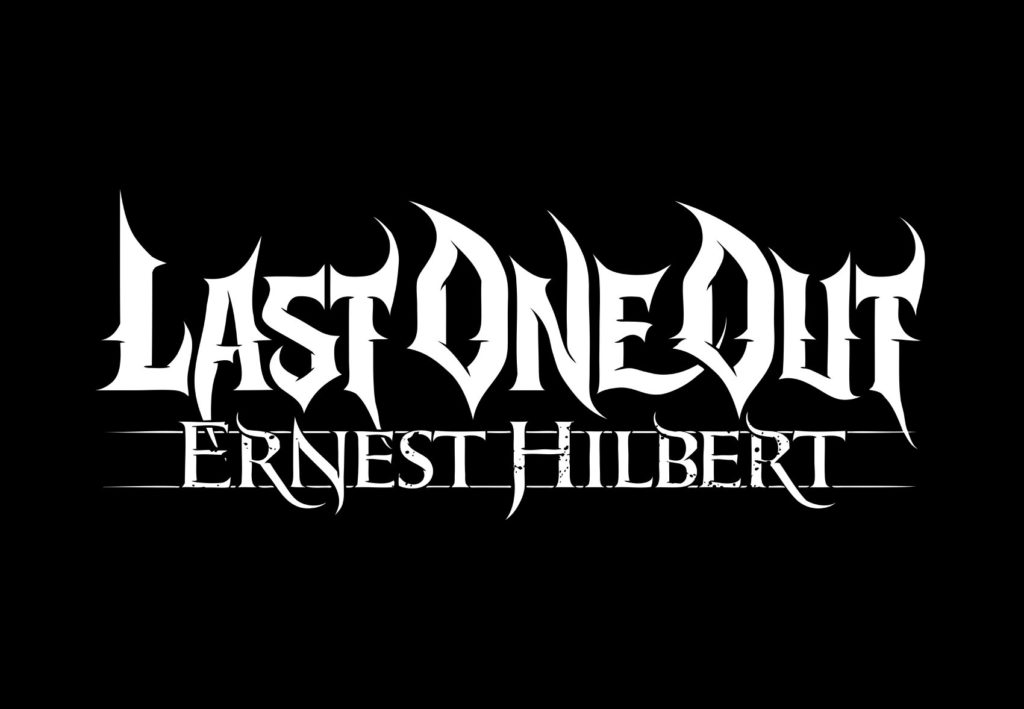 SELECTIONS FROM THE COLLECTION
* * *
"My Father's Dante" was selected as a Laureates' Choice for the 2016 Maria W. Faust Sonnet Contest. "Rowing in the Dawn" appeared in 2014 as a limited-edition full-color broadside from Lithic Press in Colorado. "Martini" appeared as a signed limited-edition broadside designed by artist Jessica Tanny and issued by the Cambridge Public Library on the occasion of Ernest Hilbert's reading there on November 13th, 2014, in an edition of 60 numbered copies, 1-10 signed by author, artist, and promoter Daniel Wuenschel, 11-25 signed by Hilbert only, 26-40 and 51-60 unsigned, and 41-50 signed by Hilbert exclusively for subscribers, including the Woodberry Poetry Room at Harvard University.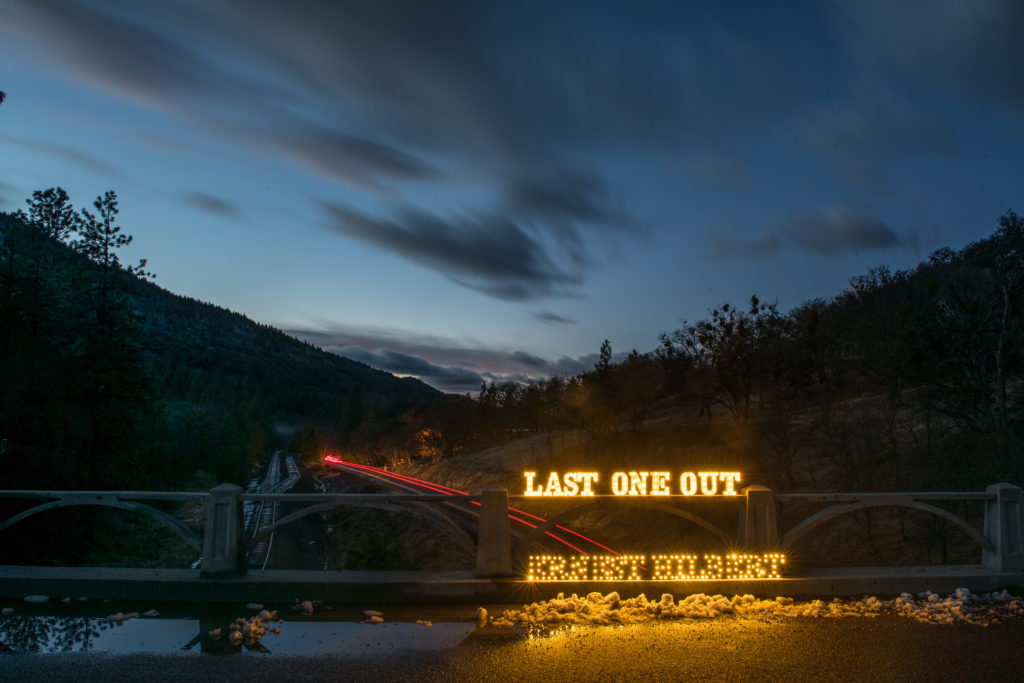 A recording of Hilbert reading "Haunts," recorded by Danielle Fox, aired twice on WHYY FM, Philadelphia's NPR Station, 90.9 MHz, as part of a National Poetry Month feature on Morning Edition, hosted by Jennifer Lynn, on Tuesday, April 24th, 2018. "Kingsessing Avenue" appeared as part of the City of Philadelphia Office of Arts, Culture and the Creative Economy's "Write Your Block" project, documenting Philadelphia neighborhoods. A recording of "Walnut Street" was broadcast on Georgia State Radio, WRAS 88.5 FM, and its affiliates on May 1st, 2015 as part of the program "Locals Only: Philly."
The epigraph to chapter three is from the Anglo-Saxon poem known as "The Wanderer," which appears in Codex Exoniensis or The Exeter Book. It may be translated as "Where is the giver of treasure? / Where are the places at the feast? / Where are the celebrations in the hall?" Non Omnis Moriar appears in Horace's Carmina 3/30:6 and may be translated as "I shall not wholly die." The cover photograph by Matthew Wright was taken on Old Highway 99 South, Ashland, Oregon, 97520, latitude 42.0919, longitude -122.5896, with a Nikon D850 on a 30 second delay, f/16 24mm. Publication events for the book took place at the Rosenbach Museum & Library in Philadelphia and the Grolier Club in New York City. First issue, with "motions of a ghosts" on rear dust jacket panel (later corrected to "motions of a ghost") and "author photograph by Richard Malouf, © 2015" on copyright page (later removed because the author photograph by Malouf never appeared on the dust jacket).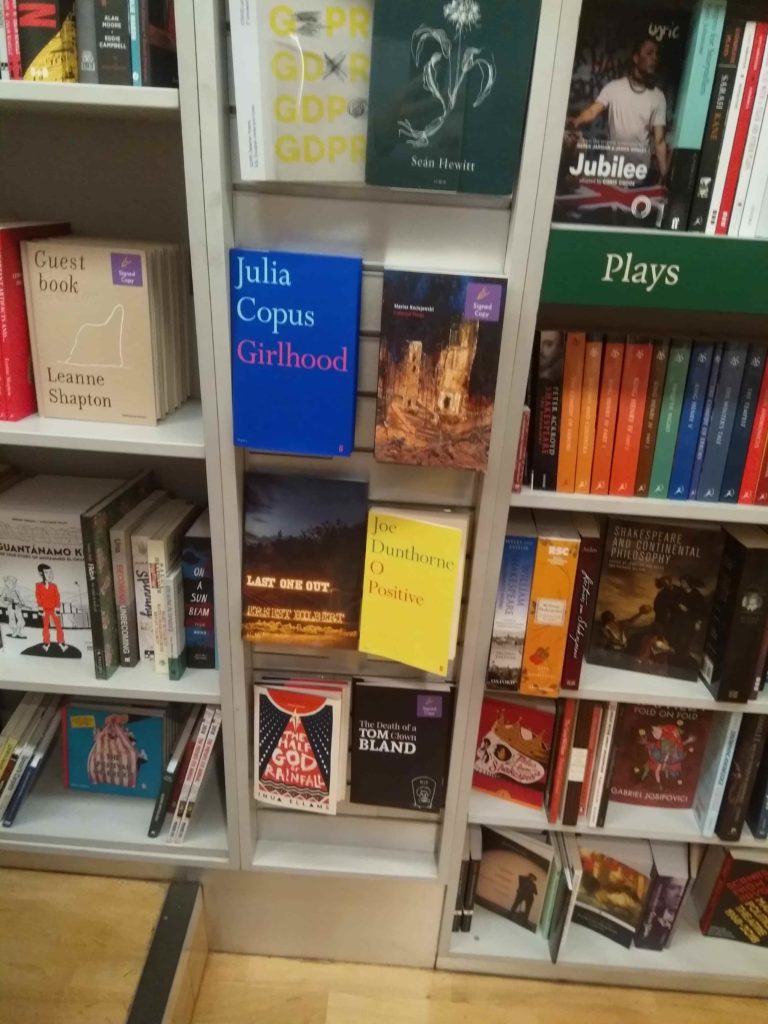 "When one opens a book of poems and sees the music of words become a spell for opening up of experience, for bringing back childhood, for seeing ourselves inside these 'long days that fill with night,' one knows one is reading a true poet. Ernest Hilbert's poems don't shy away from the world. There are public poems here, and very private songs, there are also poems that are unafraid to look into the mirror and see 'slow, confused motions of a ghost,' and poems that light our path through the darkness as if we are boys who hunt for fireflies and these poems in our hands 'swim like wind-stirred lanterns.' There are lines which make me think of Seamus Heaney's way of mining of human experience not to hear stories, but echoes. To hear the music of those echoes between our days is no small thing. It takes a true artist, it takes someone who can make a poem of just a few lines wherein time pauses, and silences come out—and become visible, while 'the light is leaving and windows brighten / across the street.' Last One Out is a very beautiful book. It sings." – Ilya Kaminsky, author of Deaf Republic and Dancing in Odessa
* * *
Ernest Hilbert's Last One Out is full of a tender masculinity, fatherhood, unfathering. – Poetry Foundation, Reading List, 2020
* * *
Hilbert's work attains a high level of intensity through laser-sharp vision focused unsparingly on the detritus of post-modern life . . . . He has a pitch-perfect ear. – Raintown Review
* * *
Ernest Hilbert's latest book, Last One Out, lacks some of the public or Horacian spirit and humor of his early books of sonnets, but compensates by giving us poems vivid of line and image and more somber in their depth. Early in the book, several poems recall his late father, who was a church organist. Hilbert's poems often sound like the work of a classicist with a taste for heavy metal, a bit like Oxford and south Jersey mixed knowingly together—as if he were trying to figure out how one can still live a civilized existence in an age of detritus and decay. – First Things, Our Year in Books: 2020
* * *
Hilbert's unapologetically gorgeous fourth book shimmers with rich language, imagery, and insight . . . drawn to both beauty and dread, and always elemental. Last One Out speaks with a voice that is at once stately and humble, deeply connected and deeply solitary, unique. – Asheville Poetry Review
* * *
Without abandoning his previous technical achievements or his stark vision, the poems in Last One Out move in a new direction. Primarily, the shift is in the voice of the poems. The anarchic sneer and the guttural growl of the earlier books have mellowed somewhat into a more meditative and resonant speech, a voice so commodious even wisdom statements may find room within it . . . Ultimately, Last One Out is a kind of satura: consisting of 53 poems in seven sections, it is various in its forms, its subjects, its tones, and its genres. There are ekphrastic poems, love poems, historical poems, satires, memory poems, occasional poems, elegies, narrative poems, and mythical poems. What binds this bravura together is Mr. Hilbert's penetrating vision and expansive voice, still adept at scorn but now capable also of a kind of heroic delicacy. – The Hopkins Review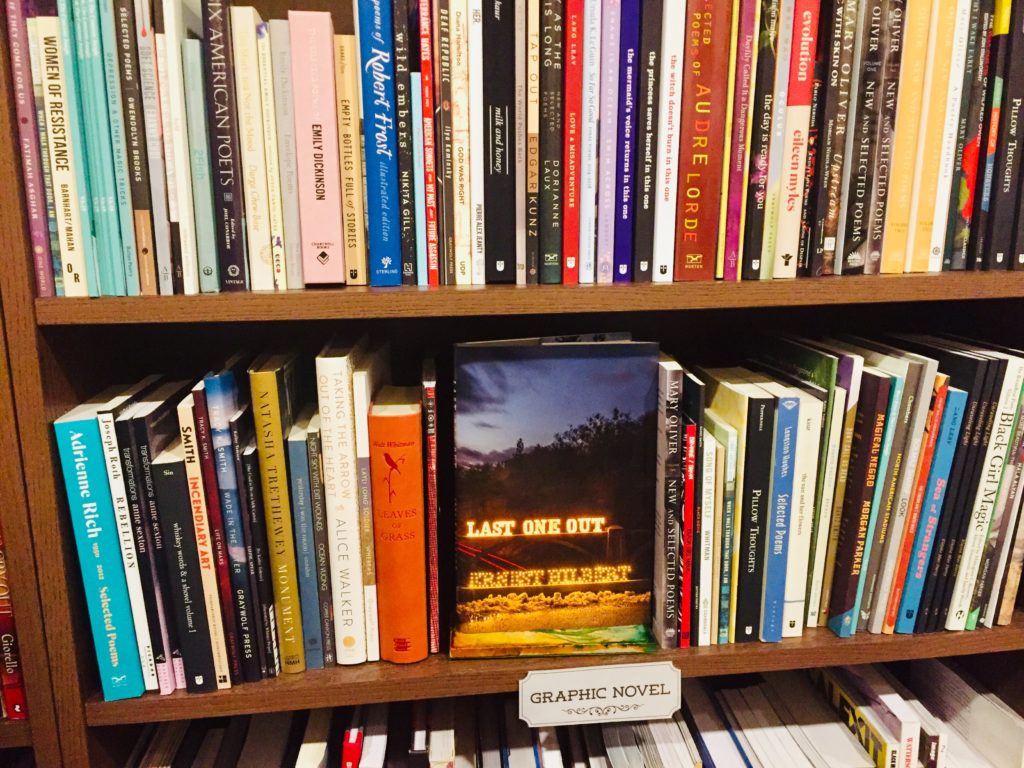 "Ernest Hilbert is a fierce intellect, who can dive into the pit and send back to the surface nimble prose and formal verse. He's a poet who wields a two-edged sword, giving us sharpened 21st-century poems of life that are attentive also to the trailing edge of language, where old words and older ideas linger just as sharp." – Henry Wessells, author of A Conversation Larger Than the Universe: Readings in Science Fiction and the Fantastic
Ernest Hilbert is not an optimist. In his latest collection, Last One Out, the title poem addresses not only our individual mortality, but a kind of "last call," a "hurry up please it's time" for the world as we know it. Nor is he a pessimist; the pessimist, expecting the worst, puts himself in the position of being sometimes pleasantly surprised. Rather, I think, Hilbert is a pejorist—things are going to get worse rather than better. It is a clear-eyed stance that nonetheless allows for some wonder at things as they are, some wry humor, some bonhomie. One day it will all be over, but even on that day, there will be hosting and toasting as well as ghosting. Last One Out is imbued with this feeling of belatedness, and serves both as a kind of middle of the journey reckoning and overview of career and ambition, but also a new starting out. The book's epigraph is a tag out of Horace: Non Omnis Moriar—I shall not die altogether; something will remain. Is there possibly a glimmer of hope in this? With the title, Last One Out, perhaps it sets up an unresolved dissonance . . . "Masculine" in poetry might mean a rising rhyme suitable to Anglo Saxon monosyllables. The adjective recently most likely to modify it might be "toxic." But Last One Out is an exploration of another species of masculinity—one of tenderness and gravitas, regret and responsibility, anchored by marriage and mortgage. Dedicated to Hilbert's father, the book begins with a memory of his grandfather ("German/ With shoulders of granite, / Of beer and blue skies/ blast furnaces") throwing him as a small child into a river to teach him to swim, and ends on a sort of agnostic prayer for Hilbert's own young son, Ian. – B O D Y Magazine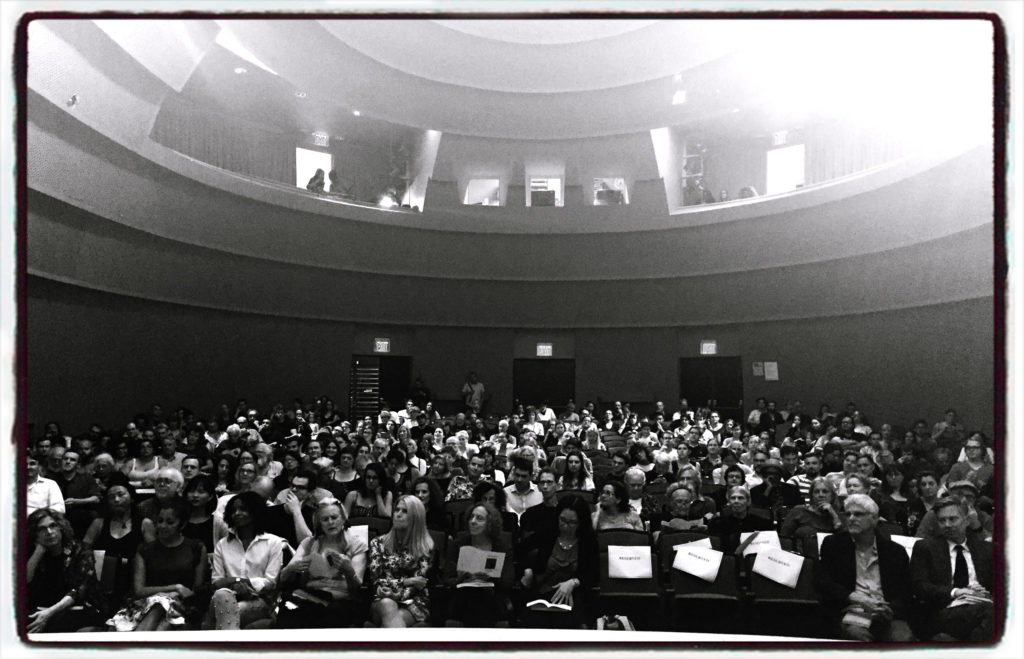 "Ernest Hilbert [possesses] a wealth of imagination wedded to honesty of insight, integrity of vision, respect for form, and delight in the harmonies of language (including a strong appreciation for the Anglo-Saxon roots of English prosody that subtly inflects his own practices) that is second to none. His latest book, his fourth major collection, establishes him, I believe, as one of our leading poets. I always expect rich, fine gifts from Hilbert, and always get more than I expected. Last One Out is elegant and athletic, eloquent and brave, deeply thought and felt; the work of someone who, if we survive, may well become one of our classics. Poems like these helped make me fall in love with poetry when I was a teenager. May they have the same effect on some young reader today." – Synchronized Chaos
* * *
"Ernest Hilbert has an enviable ability to speak about contemporary America as if his words were washed in the blood of Achaean soldiers. Hilbert, speaking to the violence underlying human nature, sees war everywhere. Watching the Super Bowl in his living room, the football players—'Towering champions, created to win, // Will strut to their positions and pose, / Burnished, armored in emblems'—become iron age warriors. Outside his house, birds swerve 'in squadrons.' 'The border of the republic,' says the speaker of 'Mars Ultor,' 'Is breached without notice: / More tug of war / Than elegant chess.' This refers to Romans preparing for battle—but also to Donald Trump. In fact, 'Mars Ultor' was read aloud at the Trump Tower by (highly literate) protesters. In Last One Out, Hilbert—as with many poets writing at the heights of their powers—conveys a sense that we are being told a single narrative of human existence, that each poem is a small part of a larger mosaic, being revealed to us slowly." – Literary Matters, Association of Literary Scholars, Critics, and Writers
* * *
"There are plenty of people who have declared themselves poets, but not nearly as many poems worth reading. Ernest Hilbert's, however, take their readers seriously. Mundane stuff, like tubes of sunscreen, are described in new and bracing ways ('Kinked at center, cargo of clouds squeezed out'), and even at their grimmest, his lines are alive with wit ('We boil horses and harness girls to tow / Corpses'). These are well-made, moving poems, designed with our pleasure in mind." – Jason Guriel, author of The Pigheaded Soul: Essays and Reviews on Poetry and Culture