a. Everse: v.t. L. eversus, p.p. of evertere to turn out, overthrow; e out + vertere to turn. CF. Evert. To overthrow or subvert. [Obs.] – Glanvill
b. E-Verse: n. Universe as seen by poet, raconteur, and blogger Ernest Hilbert
c. E-Verse: n. Electronic verse, a term comprehending all digital means to store and transmit poetry, or verse, in addition to traditional paper media
Since 1999, Ernest Hilbert's arts and opinion blog E-Verse has been posting all manner of poems, opinions, lists, and reviews, including Bethany Grenald's pop culture and political top five lists, poetry editor Luke Stromberg's selections, and Cynthia Barbette's Bouillabaisse.
Hilbert's blog enjoys over 30,000 regular monthly readers and its latest incarnation, launched in the fall of 2008 at www.everseradio.com, is nearly one and a half million total visitors. For more, head on over and have a look for yourself.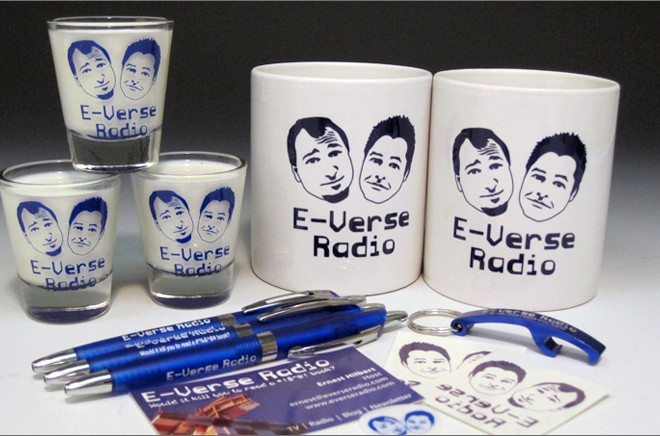 Ernest Hilbert hosts a biannual reading series in Philadelphia on or around the spring and autumn equinoxes. Originally held at Robin's Books, which closed at the end of 2012, the series continues upstairs at Fergie's Pub on Sansom Street between 12th and 13th Streets. The series has featured Matthew Zapruder, Daisy Fried, Timothy Donnelly, Michael Dickman, Catie Rosemurgy, Thomas Devaney, Jehanne Dubrow, Elizabeth Scanlon, Bojan Louis, George Green, Afaa Michael Weaver, David Yezzi, Daniel Nester, Elizabeth Gold, Frank Sherlock, Rick Mullin, Iain Haley Pollock, Quincy R. Lehr, Kate Gale, Sarah Arvio, Kim Bridgford, Laynie Browne, and Paul Siegell. For more information, please follow updates at E-Verse.
 E-Verse Spring Equinox 2015 featured Philadelphia poet laureate Frank Sherlock, American Poetry Review editor Elizabeth Scanlon, and, from New York City, Rick Mullin at the Brandywine Workshop

Autumn Equinox 2014 Reading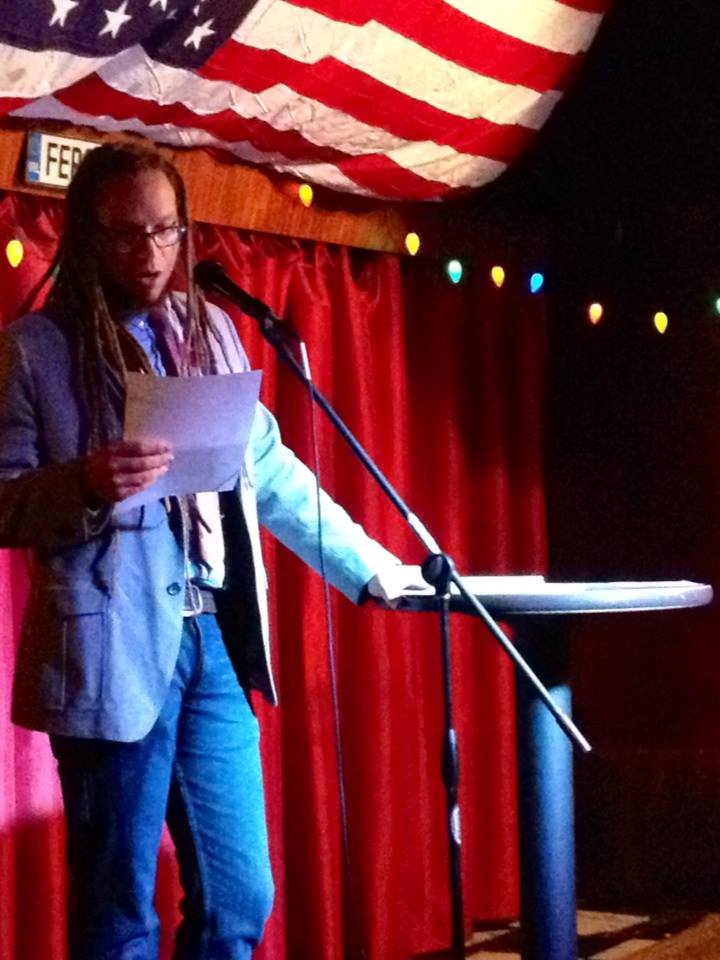 Iain Haley Pollock reads new poems at E-Verse Equinox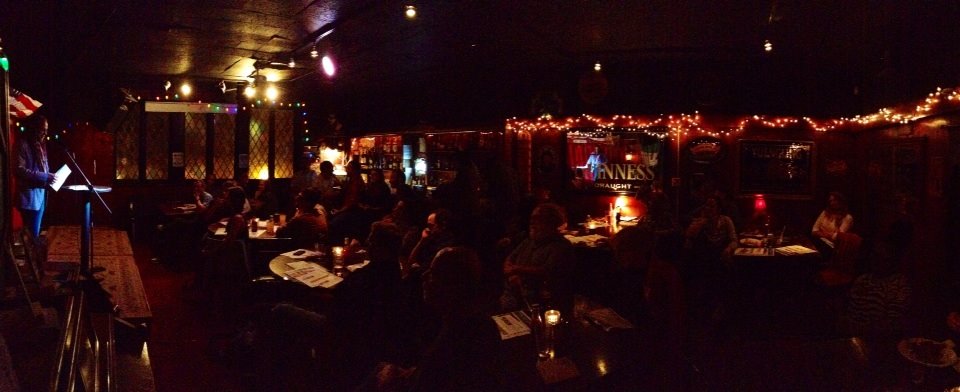 Spring Equinox 2014 Reading
Autumn Equinox 2013 Reading